PROPERTY OWNERS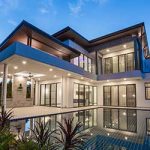 Make more without the hassle –
Owning rental homes can be costly. The right property management company can make all the difference. Our goal at Premier Property Management is to protect your investment, minimize your costs, and maximize your income—without interrupting your daily life.
With Premier Property Management in Henderson, you can count on our local knowledge and expertise, supported by systems and processes developed over the past 40 years.We know what works, what rents, and how to get more out of your rental property – all at a competitive price.
Full-Service Leasing
Your leasing agent manages the lease signing with the approved tenant, using our professionally prepared lease, and ensures that all proper contracts are executed correctly. At the same time, rents, deposits and any fees are collected in accordance with local legal and financial regulations, and recorded in your online account. We also provide professional tenant education at lease signing.
CLICK TO LEARN MORE OR CALL US TODAY – (702) 938-1300