TENANT SERVICES OFFERED BY PREMIER PROPERTY MANAGEMENT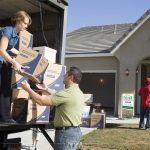 Premier Property Management is Las Vegas's premier management companies. For over 40 years, we have been recognized as trailblazers in our field, and continue to produce groundbreaking results.
Premier Property Management offers the sum of procedures and operations in which we control and oversee a real estate property. Our services include multi-family management, condo and co-op property management, retail property management, single unit apartment management, and international real estate investment property management.
Through our payment center our customers a can make payments or deposits for individually requested items or services offered by appFolio for applications, questionnaires, Transfer Fees and Recognition Agreements, Credit Checks etc. can now be made online and expedited through the graphic link to the right.
For more information, please contact us today! (702) 938-1300