Premier Property Management Mission:
We are dedicated to using over 40 years of experience in the Las Vegas Real Estate market to help protect our clients investments. We are continually seeking ways to enhance the services we provide so that they can be assured that their properties are well taken care of and tenants are proud of a place to call home
Premier Property Management History: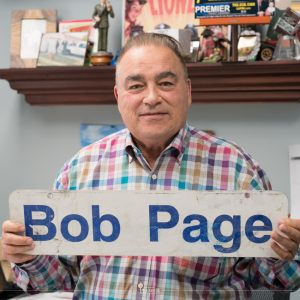 Premier Property Management opened our doors in 1998. Premier Property Management previously operated under Coldwell Banker Premier Property Management. PPM has grown to manage properties in the Henderson, Las Vegas, North Las Vegas areas.
We are proud members of the BBB Southern Nevada and National Association of Residential Property Managers. Our owner, Bob Page, has been a Las Vegas local for over 48 years and recently celebrated being a member of the Greater Las Vegas Association of REALTORS® for 40 years.
GLVAR the "Voice for Real Estate" in Southern Nevada as a 14,000 member trade Association that has served real estate professionals since 1947. GLVAR represents professionals active in all phases of the real estate industry, including residential sales, property management, appraisal, development, auctions, and commercial sales. With over 60 years of service to its members GLVAR has become a leader in the preservation of private property rights and in issues that impact the real estate industry. GLVAR is one of five local associations in Nevada and the sixth largest local REALTOR® Association in the United States.
Bob Page first received his Real Estate License in 1980, received his Brokers License in 1986 and Property Management Permit in 1992. He got his start in the real estate industry in the 1970's and 80's responsible for all sales and loan operations as the Broker for Nelson Development. He also was the Broker for Nevada Savings and Loan under former state Governor, Kenny Guinn.
Bob Page has previously served on the Clark County Master Plan Committee as well as formed the Spring Valley Town Advisory Board. Bob currently holds multiple REALTOR designations such as: Risk Reduction Graduate, and Graduate, REALTOR Institute.